Posts for: October, 2017
By Michigan Periodontics & Implants
October 25, 2017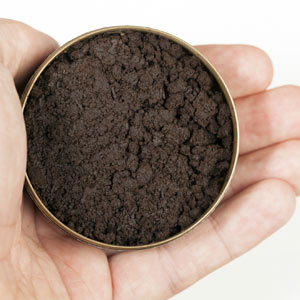 Ask people about the "Great American Smoke-Out," and many could tell you about this annual promotion encouraging tobacco smokers to quit. Ask them about "The Great American Spit-Out," though, and they may look puzzled. That's because most of society's attention is on quitting smoking; but the truth is smoking isn't the only tobacco habit that needs to be kicked.
Whether chewing tobacco or the more finely ground snuff, smokeless tobacco is a popular habit especially among young athletes. It doesn't receive the attention of smoking tobacco because it's perceived as less dangerous. The truth is, though, it's just as hazardous — especially to your oral health.
While any form of tobacco is considered a carcinogen, smokeless tobacco in particular has been linked to oral cancer. This is especially dangerous not only because oral cancer can lead to physical disfigurement and other negative outcomes, but it also has a dismal 58% survival rate five years from diagnosis.
And because it too contains highly addictive nicotine, smokeless tobacco can be just as difficult to quit as smoking. Fortunately, the same techniques for smoking cessation can work with chewing habits. Nicotine replacements like nicotine gum, lozenges and patches, as well as Zyban, a cessation medication, have all been shown helpful with quitting smokeless tobacco.
Often, however, it takes a change in perception — taking chewing tobacco down from its pedestal of "coolness" and seeing it for what it is: a dangerous habit that increases the risk of cancer, cardiovascular disease and even decreased sexual arousal and function. And although not life-threatening, it can also give you bad breath, dry mouth and an assortment of dental problems that incur financial and social costs. Teeth and gums in that environment aren't so cool.
The first step is to consider the consequences of continuing the chewing or dipping habit and making the decision to quit. You may also benefit from the help of others: counselors experienced with tobacco cessation programs or a support group of others trying to quit. Following through aggressively will help ensure smokeless tobacco won't lead to the loss of your teeth, health or life.
If you would like more information on quitting smokeless tobacco, please contact us or schedule an appointment for a consultation. You can also learn more about this topic by reading the Dear Doctor magazine article "Quitting Chewing Tobacco."
By Michigan Periodontics & Implants
October 10, 2017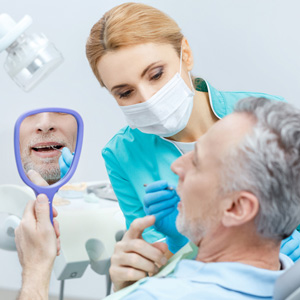 Today's healthcare patients are asking questions. They want to know the "why" behind the "what" that their care providers are recommending for their health.
There's a similar trend in dentistry — and it's one we dentists encourage. We want you to know the "why" behind your treatment options — because you're as much a participant in your own dental health as we are. The more informed you are, the better equipped you'll be to make decisions to maintain or improve your health and the appearance of your smile.
As your dental care partner, it's also essential we help you develop a long-term care plan based on your needs. There are aspects of dental care that are routine: daily brushing and flossing, an oral-friendly diet, and regular dental cleanings and checkups to assess your oral health. But we also need to think strategically, especially if you have risk factors that could impact your future dental health.
To do this we follow a four-step dental care cycle. In Step 1 we identify all the potential risk factors you personally face. These include your potential for dental disease, which could lead to bone and tooth loss, and the state of your bite and jaw structure that could complicate future health. We'll also take into account any factors that could now or eventually affect your smile appearance.
Once we've identified these various factors, we'll then assess their possible impact on your health in Step 2, not just what may be happening now but what potentially could happen in the future. From there we move to Step 3: treating any current issues and initiating preventive measures to protect your future health.
In Step 4 we'll monitor and maintain the level of health we've been able to reach with the preceding steps. We'll continue in this stage until we detect an emerging issue, in which we'll then repeat our cycle of care.
Maintaining this continuum will help reduce the chances of an unpleasant surprise in your dental health. We'll be in a better position to see issues coming and help reduce their impact now so you can continue to have a healthy mouth and an attractive smile.
If you would like more information on planning your dental treatment, please contact us or schedule an appointment for a consultation. You can also learn more about this topic by reading the Dear Doctor magazine article "Successful Dental Treatment: Getting the Best Possible Results."