Reviews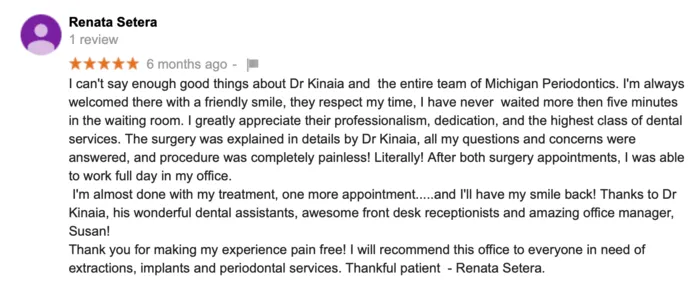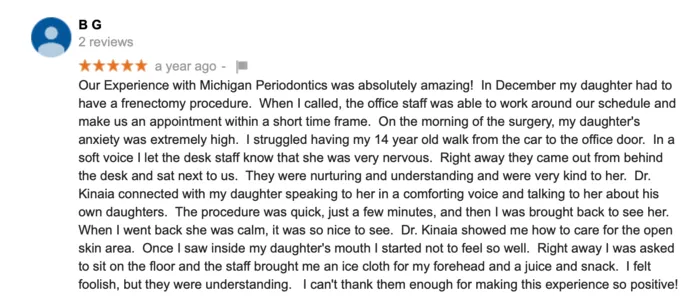 Verified Reviewer June 23.2017
Yes - I would recommend this business
5.0/5.0

Every time I come to any dentist I feel anxious and worried and the staff helps alleviate me by being really nice and Dr.Kinaia is the best. He knows what he is doing, he is a Detroit Mercy professor and has 2 offices he works with. I always feel so much better after talking to him.
Y, Tsuyako June 19, 2017
Yes - I would recommend this business
5.0/5.0

I have seen several periodontal/implant doctors in Japan and the U.S. Among all, Dr. Bassam Kinaia is the best one in technique and professionalism in the field. Every time he moved his office, I followed him. It is worth for me to drive an hour to see him. As I know from my experience, it is difficult to find a great doctor like him I can completely trust. I will recommend him to anyone who need periodontal treatment and implants!!
---
Dr. Kinaia Book & Journal

Publications